출처: http://www.greytrix.com/blogs/sageaccpacerp/2013/01/25/create-single-invoice-entry-from-multiple-shipment-entry-in-sage-300-erp/
Sage 300 ERP (formerly known as Sage Accpac ERP) allows its users to create Single Invoice Entry from multiple Shipments.
Suppose Customers have placed multiple shipments and company would like to generate an Invoice (Bill) for all the pending Shipment in single Invoice then this feature would come handy and will become very useful in this sort of scenarios.
Follow below mentioned steps to create Single Invoice from Multiple shipment entry;
1. Navigate to Sage 300 ERP >> Order Entry >> O/E Transactions >> Invoice Entry.
2. Fill in Customer Number for which you want to generate an invoice and check the 'From Multiple Shipments' checkbox option.
3. Click on drill option near the checkbox, a window will appear with finder control to select Shipment.
4. All the existing open Shipment for the selected customer will appear in window. Select Shipments against which you want to raise Invoice.
5. Selected Shipments will be displayed in the grid and 'Invoice' button will get enabled.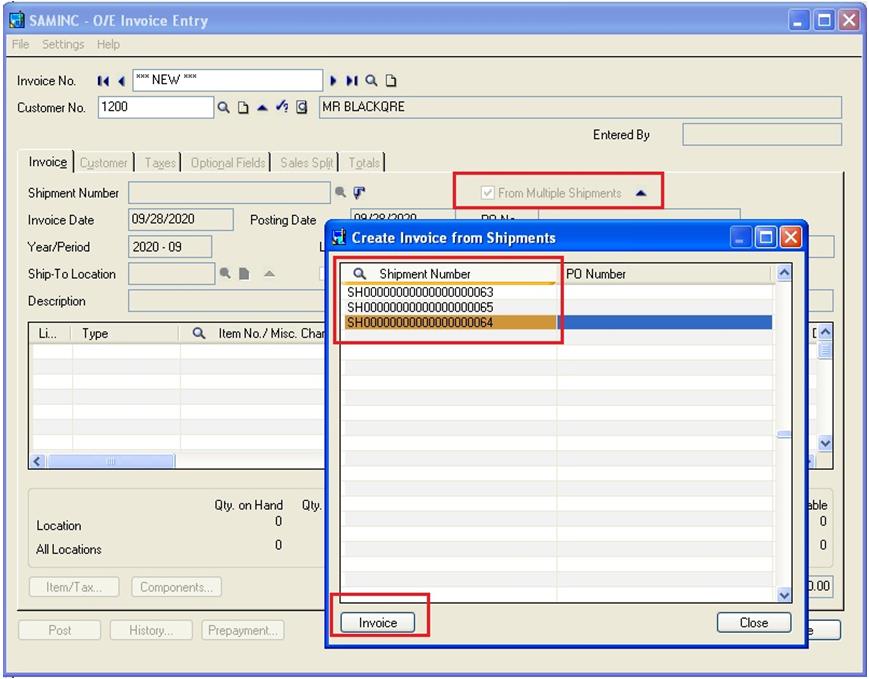 6. Click on Invoice button. All line items from selected Shipments will get filled into the Invoice detail grid.
7. Shipment Number field will get Shipment Number which will sequentially come first in the selected shipments.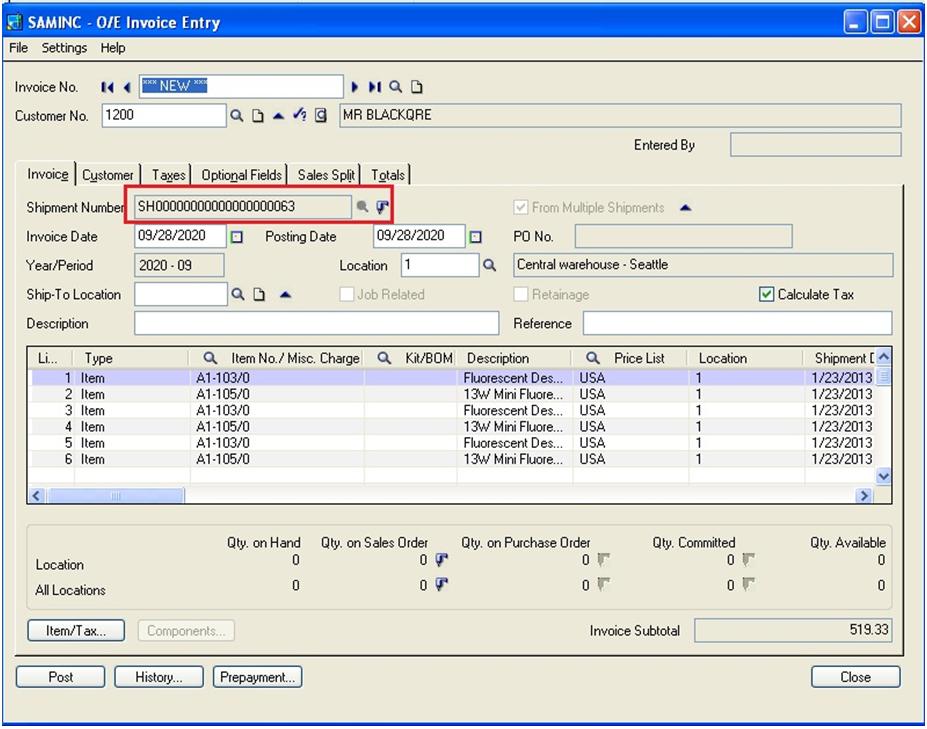 8. Click on post button to post the Invoice.
As a result, Users would be able to create Single Invoice from Multiple Shipments for Customer.